I finally broke out my camera so I could show you some of the more recent additions to my home.

First, My Altar by Daylight

My Altar by Candlelight

Some of my larger stones. First, Amethyst

Selenite

Labradorite

Pyrite

This is my newest acquisition. A large Celestite sphere.

And here are some Halloweeny goodies that caught my eye on a recent shopping trip. First,an adorable witch ornament. I really want to start collecting these so that I can put up a Halloween Tree.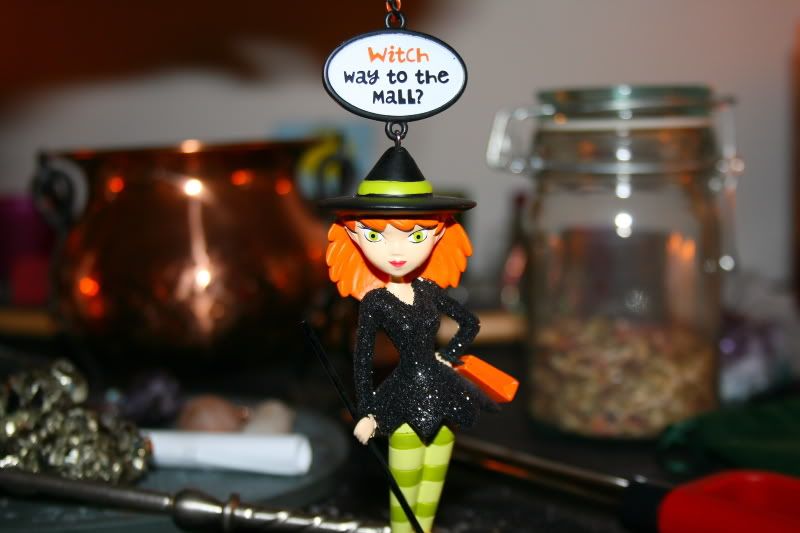 And finally, the cutest little witch doll. This is Lucy, from Peanuts. Dressed as a Witch. If you press on her foot she says " A person should always choose a costume which is in direct contrast to her own personality"

What Goodies have you gotten recently??