Recently, I asked your help to get a good job at Job Fair. I am now ready to tell you about the working I was doing for myself.
I used to make friendship bracelets as a kid. Even though I haven't attempted to make one in close to ten years, I have always kept the craft box with multitudes of embroidery floss arranged by color. I felt pulled to do something with them and to put some real effort into getting a job this year.
I lit some incense and a green candle (from the batch I made this winter). Then, I chose the following colors: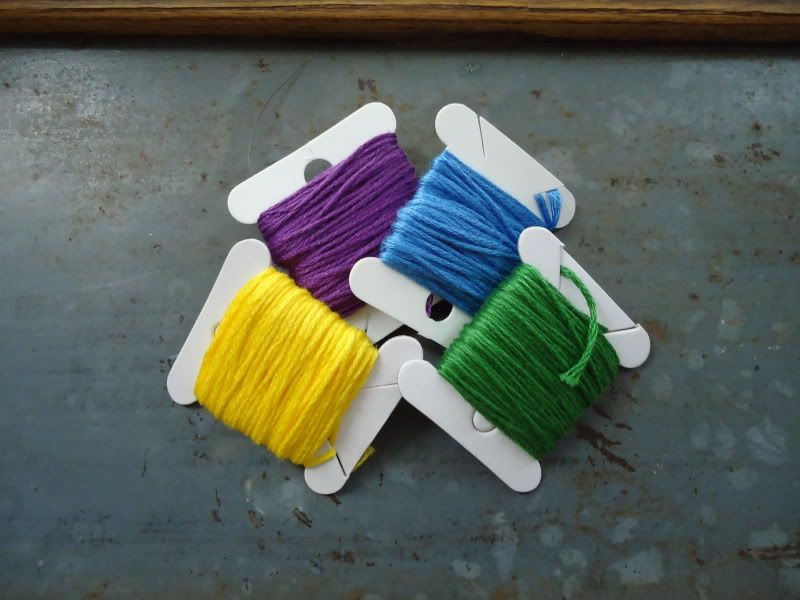 Blue - for opportunity
Green - for the job that is right for me
Purple - for intuition
Yellow - for happiness and learning
Each time I picked up a strand I concentrated on it's meaning and recited a line:
Blue for opportunity, for lots of jobs that I can choose from
Green for the job that is right for me, that will make me happy and further my career
Purple for inspiration, so that I will know the job when I see it
Yellow for happiness and learning, for both myself and my students
I know it isn't exactly poetry, but it was effective for me. Here is the finished product: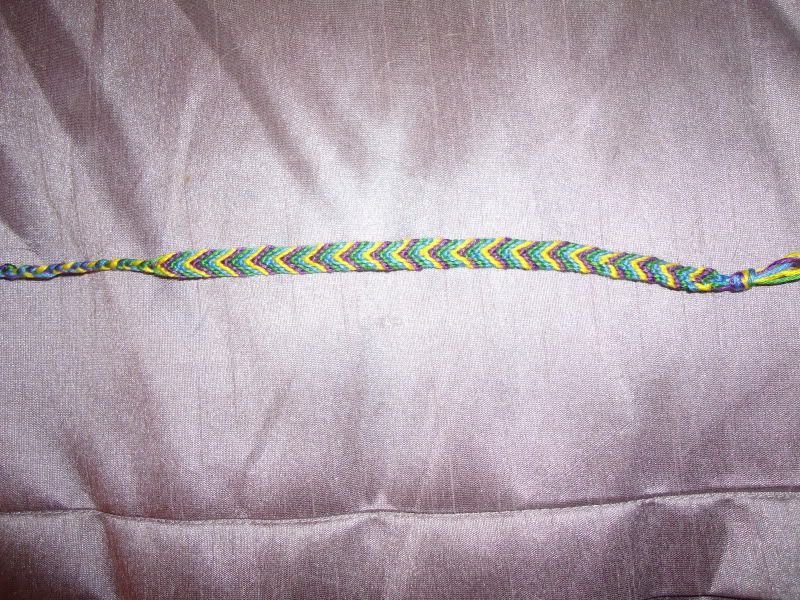 I tied the bracelet and placed in around the candle as it burned out, then wore the bracelet to the job fair.