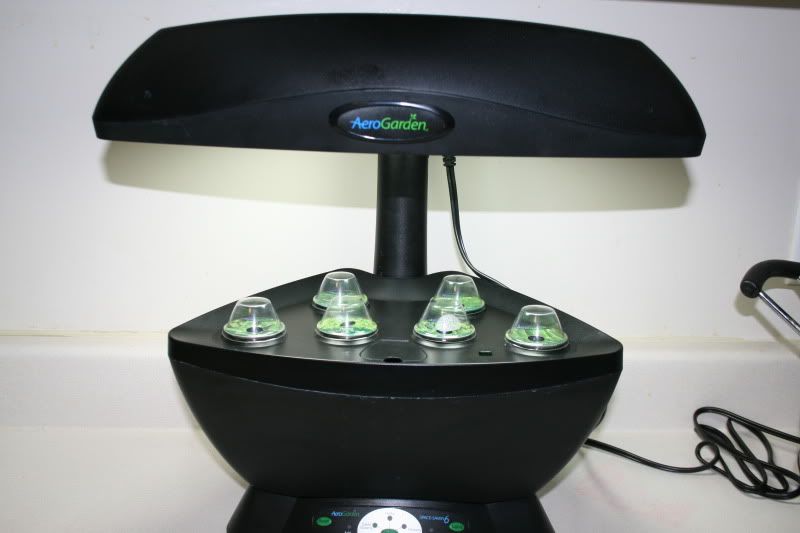 Last year for my birthday I received an Aerogarden. For anyone who hasn't seen these machines check out the website:
http://www.aerogrow.com/
This is a fantastic machine that allows you to grow just about anything all year long. It sits on your counter, only uses water and turns the lights on and off automatically. No muss, no fuss! I have started a new herb kit containing Basil, Chives, Thyme, Mint, Oregano and Dill. It will take just a few days for my plants to start sprouting and within a month I should be able to start harvesting. For those who are not herb-minded, there are also veggie and flower kits available. I am so excited to finally see something green and growing again!! I will update as soon as everything starts sprouting!